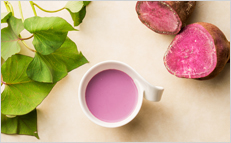 We produced Purple Sweetpotato Latte using mix technology cultivated by Furikake and the idea. It has sweet of purplepotato and good flagrance. We use 100% Purple sweetpotato produced in Okinawa. Please enjoy its ingredients.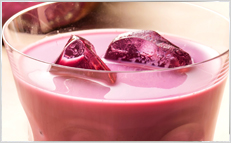 How to make: Mix 1 pack with 100cc of hot water.Please add hot water slowly and little by little, so lumps would not form.
If you prefer to drink it cold, add 50cc hot water, mix it well and then add ice cubes.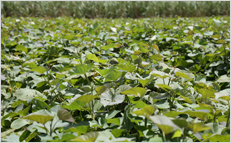 This is the farm of Purple sweetpotao in Okinawa.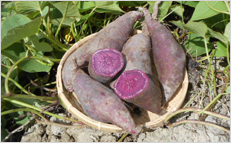 Purple sweetpotato. Very beautiful purple color and it has sweetness.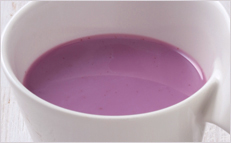 Please enjoy its ingredients.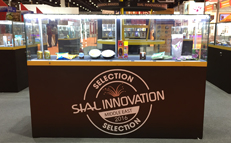 Purple Sweetpotato Latte was selected SIAL INNOVATION in SIAL Middle East 2016.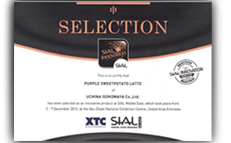 Certification of SIAL Middle East 2016 Innovation
Ingredients
Food Product Using Milk, Sugar, Purple Sweetpotato, Beetroot, Sodium Caseinate, pH Adjuster (Sodium Dihydrogen Phosphate, Citric Acid), Emulsifier(Soybean)
Contains: Milk, Soybean.
Net weight/Pic./Size
15g(0.53oz.) 120*80*10mm
500g(17.64oz.) 300*180*80mm
Price
15g×5Serv. :US$11
500g:US$45
15g×5Serv.

500g